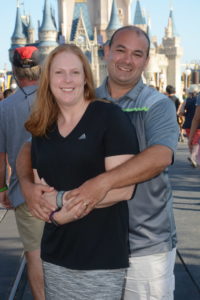 My goal is to make the world a better place, one experience at a time. OK, let's be real, rarely does anyone in UX work on one thing at a time, but we can all dream, right?
My passion and specialization are in crafting processes to drive efficiency and experience strategy. I'm a systems thinker, so I thrive on understanding complex processes or concepts then creating artifacts to make them simple and more easily communicated to others to ensure we're all working toward the same vision or North Star if you will. I believe the key to being a successful leader in UX is not by leading with authority, but by leading with trust, collaboration, and respect while delivering experience excellence to users who drive the bottom line.
Outside of work, I enjoy photography, video games, board games, Disney, or scheming about the next build for our Halloween yard display. My wife and I are pretty big into Halloween so each year we pick one of the 3-4 different themes we have, and build new features for the given theme. Then, the night of Halloween we have lighting effects, fog machines, and a custom soundtrack to really make sure our victims visitors are getting the most out of their Halloween experience. Below are some highlights over the years; if you're a Halloween fan, let me know and I'm happy to talk Halloween anytime!
The long, long story about how I got into UX
TL;DR: I was asked to redesign a website, did the UX discovery thing before it was called UX, and it changed my career trajectory forever.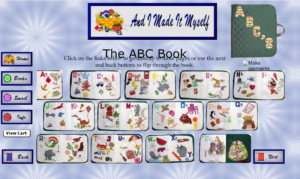 At the age of 10, I built my first website, an e-commerce site for my Grandmother, who wanted to sell some hand-sewn products based on toys she made for me as a kid. I never considered computers or technology as a career, but I had always been interested in how things worked and how technology could make life easier, but I didn't want to turn a hobby I enjoyed into a career that would probably cause me to not enjoy it anymore. So instead, since I had always enjoyed science, I had decided I wanted to be a chemical engineer by 3rd grade...what kid thinks like that, right? Then, years later, Jurassic Park came out and I discovered genetic engineering...I was going to learn how to create a dinosaur and cast aside those silly dinosaur dioramas I made as a child. That became my career goal until 3 years into college where I was studying biomedical engineering and had a professor that completely turned me off to the career as a whole.
While attending Texas A&M (College Station) as an undergrad, I became a systems administrator for one of the departments. During that time, one of my responsibilities was maintaining the department website. One day, the Academic Counselor for the department approached me with a project to redesign the website with the goal of attracting more graduate students to the department. That was all I had to go on...had I been more experienced, I would have realized the foreshadowing here for how most projects get started in companies. Anyway, in order to start this redesign, I needed to know what kind of information graduate students were looking for when visiting the site. I began interviewing graduate students in the department, especially the ones who joined most recently, to understand what drew them to the department, what was the current site lacking, and what would they love to have known about before showing interest in a potential school. I then spoke to professors in the department to see what they wished was shared about the department and what they thought would attract prospective graduate students. I went on to redesign the information architecture, navigation, and visuals of the site, building it from scratch in PHP using a homegrown templating system I created. I left that job before the next wave of graduate students came in, but I was told the site was successful and stayed online for many years after I left. That one project completely changed my career trajectory, because it was about the same time I lost interest in genetic engineering, and I really enjoyed the process that went into crafting the website.
I left A&M and moved to Houston to join Chevron as a web designer. I loved it! I was getting to build the things I was designing, but I soon realized I was less passionate about the building part. At that time, there was this "new" field emerging called user experience. As I learned more about it, I got excited at the prospect of doing the design work and all the thinking about the experience, without having to continue learning new development languages to build my concepts. Like a dried-out sponge in a bucket full of clear, crisp water, I started to soak up everything I could about UX. I had already learned a ton about accessibility and usability creating the A&M site because it had to pass Section 508 and WCAG guidelines, so this was the foundation on which I began to build my UX mantra. Given my interest and prior knowledge, Chevron sent me to a 2-week long training to get my Certified Usability Analyst certification, which is also well I met my now wife.
I ended up moving to Atlanta where I freelanced for a while until I landed a contract at The Home Depot as a UX Designer. From there I moved to ADP, where I spent the next 10 years refining my craft in the world of UX. I spent more and more time leading projects, defining strategy/process, and how to measure success. I relied more heavily on whiteboards, workshops, and presentations to convey ideas, realizing along the way there were people entering UX who were more skilled and quicker than me using tools such as Sketch and Illustrator to create wireframes and mockups. Meanwhile, my projects continued to increase in complexity because I was able to absorb large amounts of information and distill it down into basic themes or ideas to be communicated so that everyone can understand them.
All of this led me to discover that my superpower is systems thinking and how I applied it to drive UX strategy, and, because of my desire to constantly learn new ideas or try new approaches, it set me up as a thought leader that others would look to for guidance on all things UX, strategy, or innovation. Over that time, it solidified my belief that others are more likely to follow you as a leader if they believe in you and trust you, rather than simply exerting authority over them to accomplish an objective.